BIOGRAPHY
Lithian Ricci
was born in Rome where she took her degree in architecture.
By the end of 70's she moved to London where she attended the Heatherley School of Fine Arts and the Architectural Association School.
She worked as an architect till she moved to Milan in 1984 starting her pictorial artistic carreer.
She leaves between Milano and Istanbul.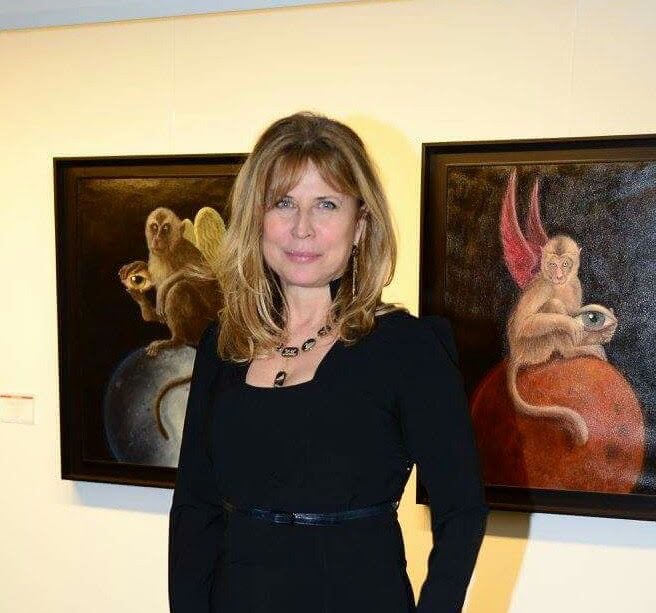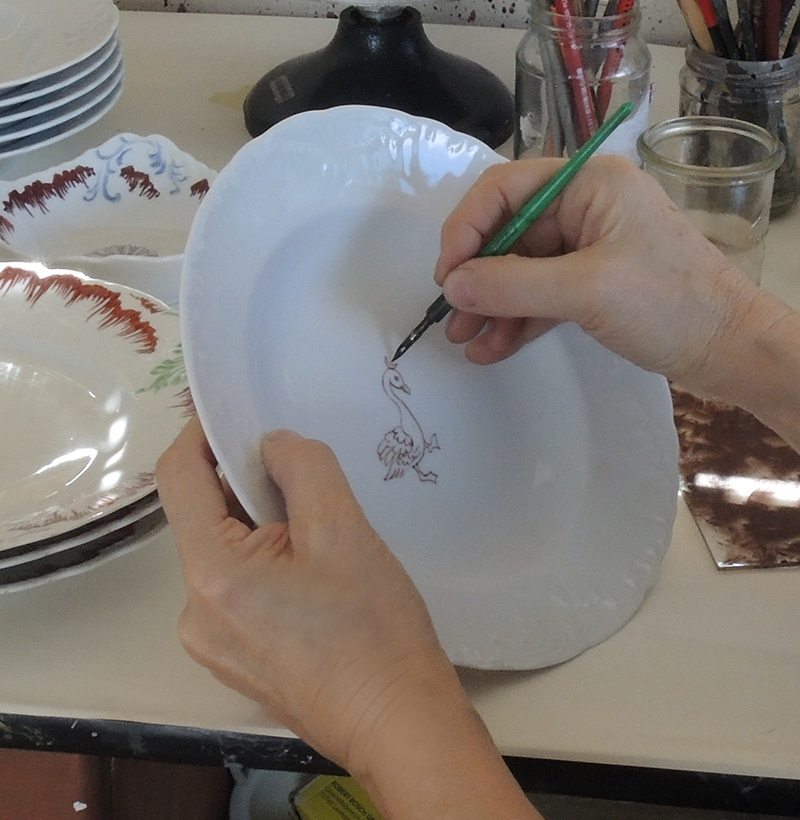 Author of a fabulation expressed with a very lively coloring, over the years she has created a world made up of ladies and queens, of opera heroines, of saints and angelic figures, of apocalyptic animals and fantastic bestiary, of disturbing girls who seem out of pages of psychoanalytic manuals, of characters reinvented on pre-existing fables.
There are many personal exhibitions in various Italian and foreign cities; even more numerous collective exhibitions in private and public venues, national and international.
Her work also developed in the field of porcelain decoration where she experiments with different media, from the use of delineo, traditional and olio molle techniques.
These complex processes come from ancient Italian traditions that lead to the creation of porcelain plates, cups, vases and objects that are all hand-painted with an original and creative flavor.